THE SEPTEMBER BOX PRE-ORDER IS LIVE!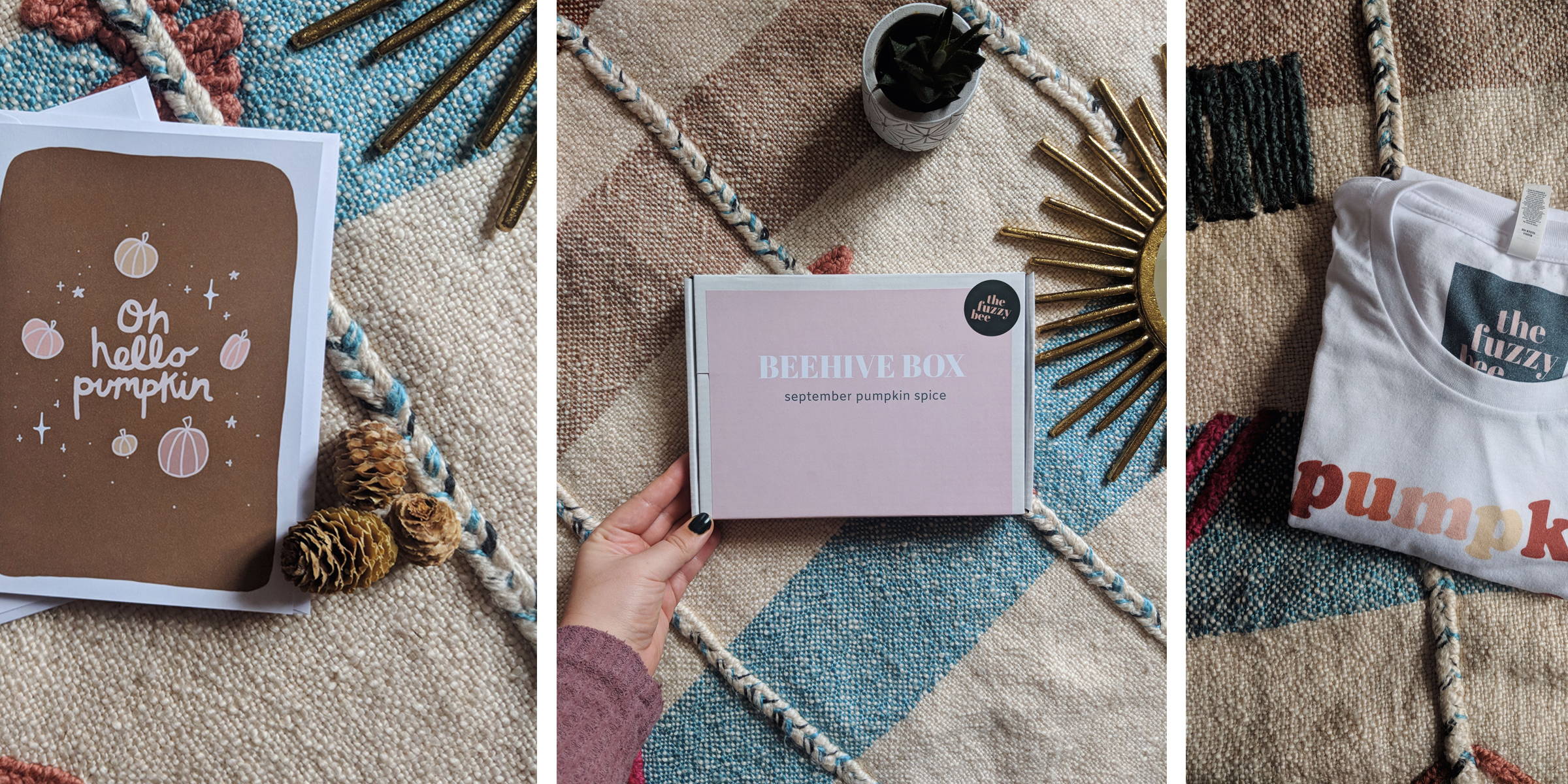 We're celebrating the start of autumn with some pumpkin and spice.

We have two boxes to choose from! Each one is filled with exclusive stationery, apparel, and goodies. We have something for everyone.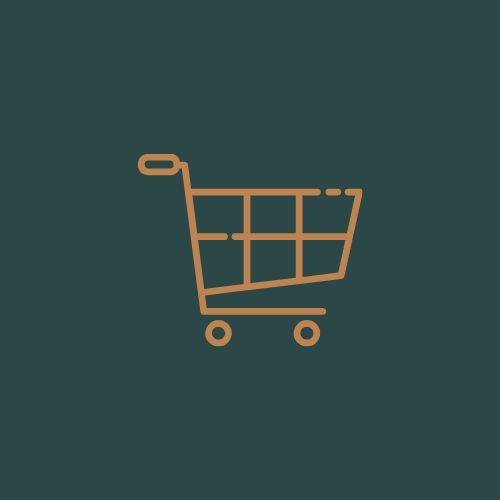 We're happy to add any of our other holiday goodies from the shop to your box for FREE. Snap up some extras for the season and we'll pack em up.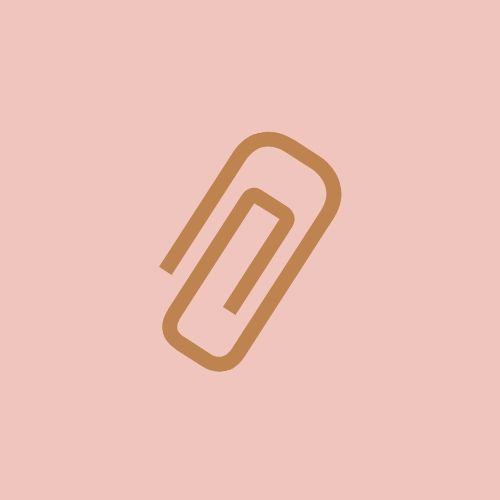 We ship all of our boxes with LOVE. So sit back, relax, and wait for your box to arrive! Boxes start shipping the 15th of every month.
"Party planning and celebrating the
holidays should be fabulous and fun.
We curate our boxes to perfection so you can focus on
making memories and throwing confetti! "
This fall, we are finally re-launching our Beehive Box! We firmly believe that styling for your everydays and holidays should be about making magic and keeping things easy and affordable.
We've scanned the planet for the cutest sustainable party goodies and home decor we could find and we've paired them with our stationery and apparel to create two super cute boxes! This September, the boxes are re-launching with a whole NEW LOOK! And don't worry, we will be releasing new boxes every single month!
So how do you get in on the awesome? All you need to do is pre-order your first box! You can reserve a single box or sign up to get them all. Let's make some magic.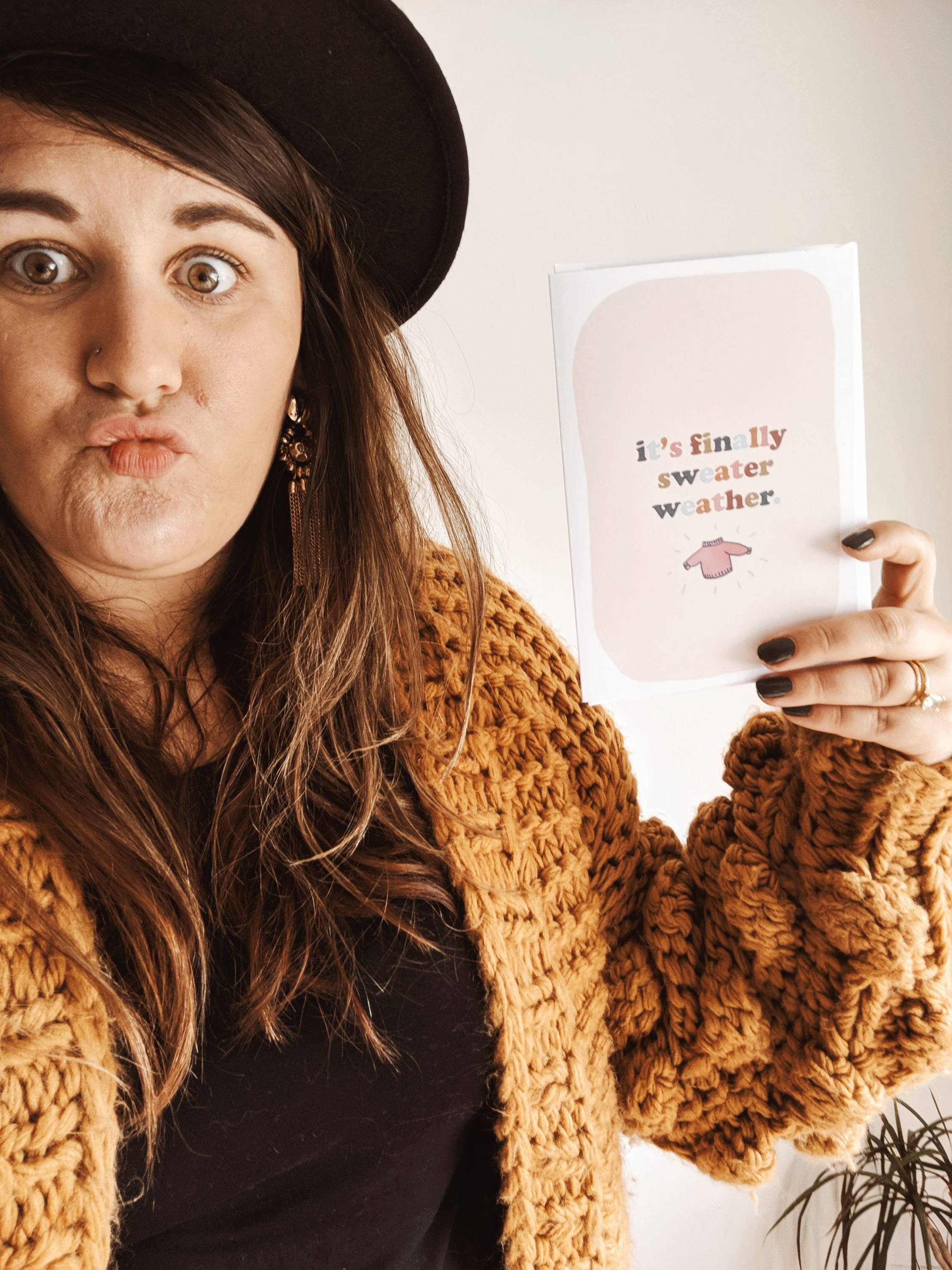 We have two boxes to choose from!
Choose from a range of products and prices that match you perfectly.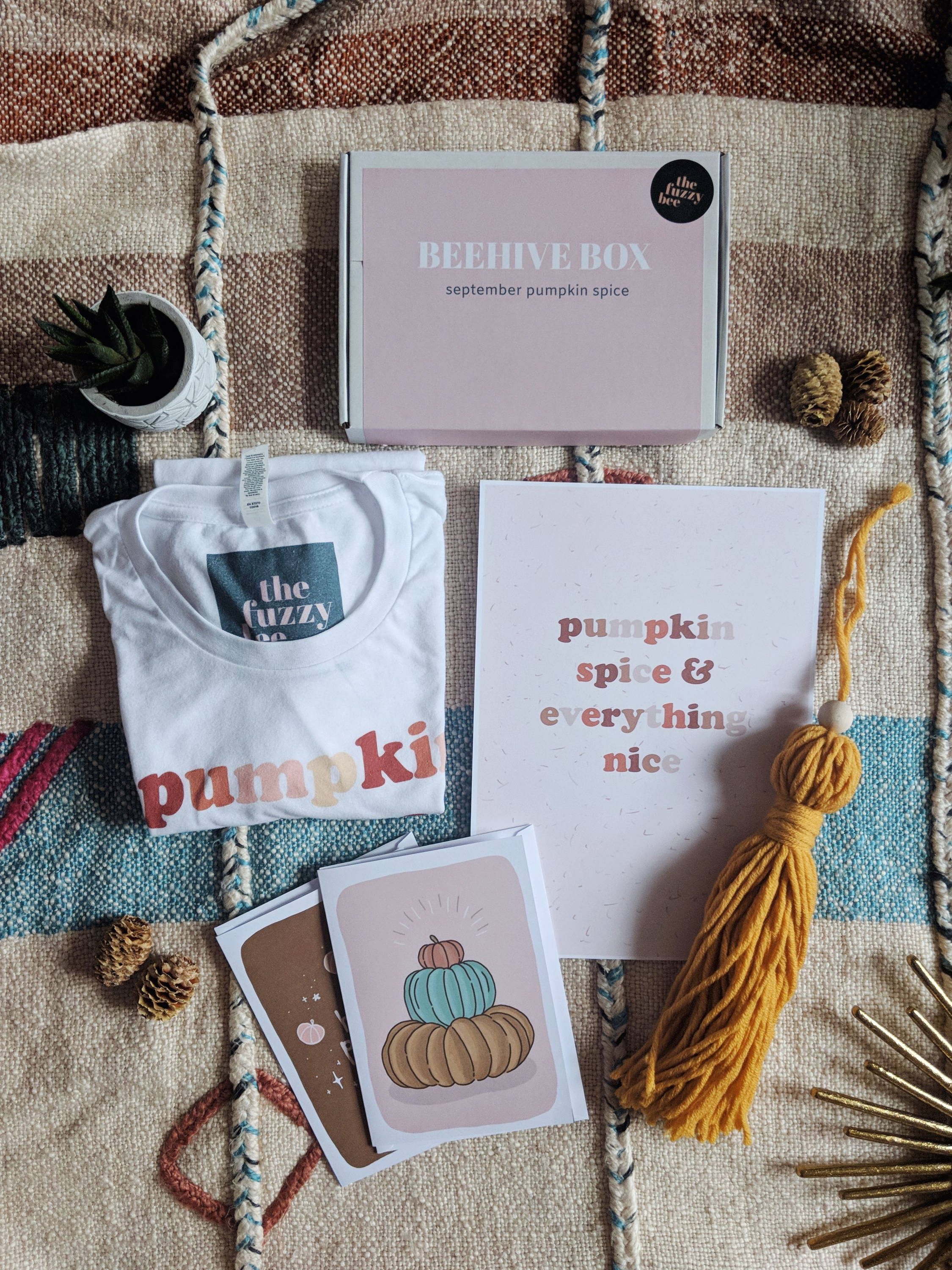 The deluxe monthly box filled with cards, stationery, apparel, and more!
All for £27 when you subscribe.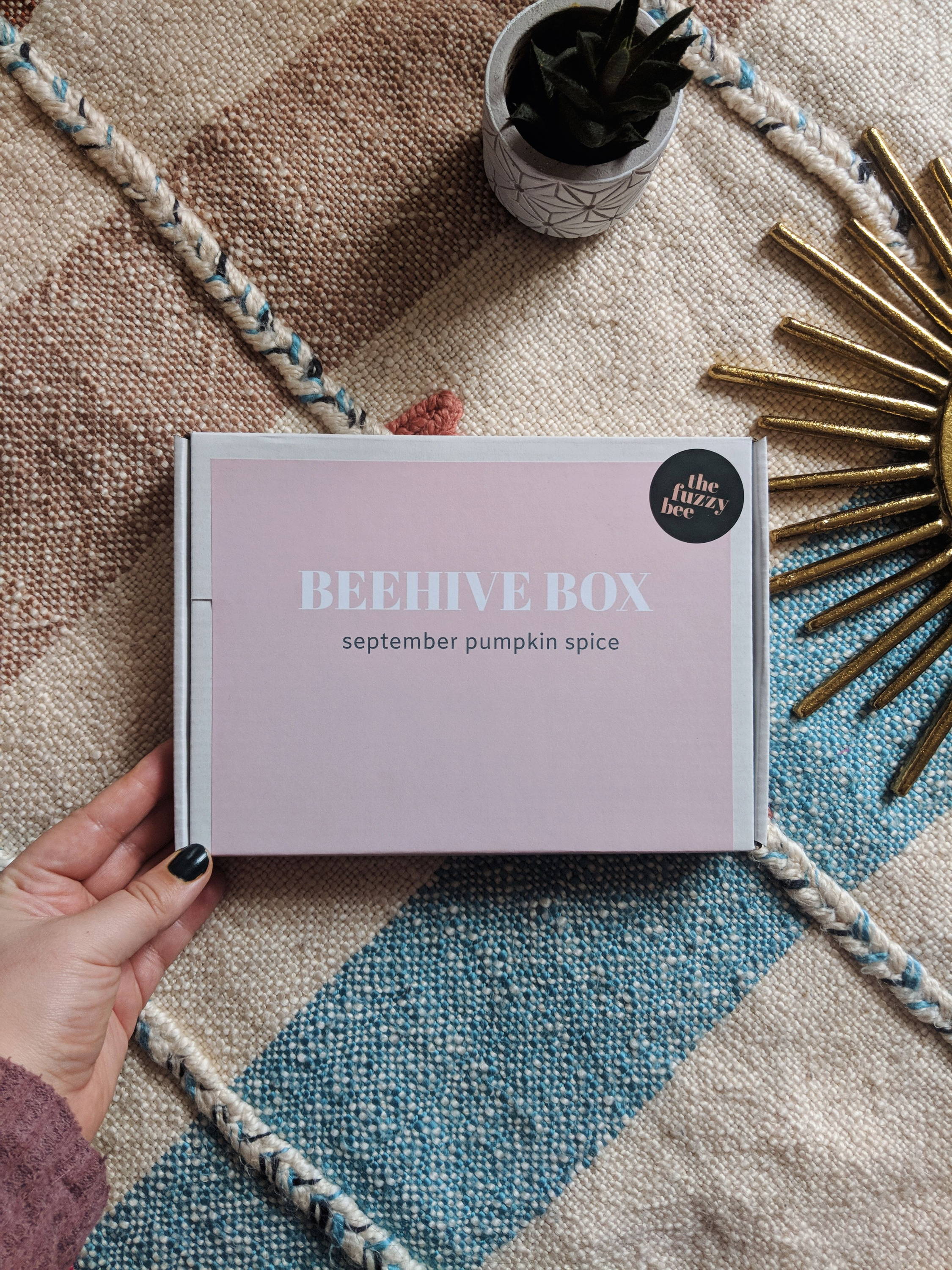 Our classic stationery box! Receive cards, prints, tags and more each month.
All for £10.80 when you subscribe.
We love celebrating the season at Fuzzy Bee HQ! And we know you guys love stationery, home decor, and making memories as much as we do. Drum roll puhlease....we've created 2 subscription boxes.
Each box is curated every month with exclusive home goods, stationery, apparel, party goods and more. We release the box goodies at the beginning of the month and you have until the 20th of each month to snag one up!You in? Lets do this!
JOIN OUR FABULOUS MAILING LIST!
GET ALL THE AWESOMENESS TO YOUR INBOX.